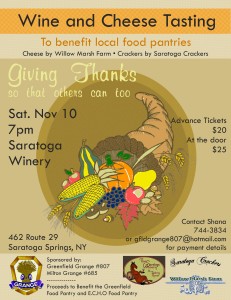 It's that time again.  This year the Milton Grange #685 is teaming up with the Greenfield Grange #807 to host another Wine and Cheese Tasting event at the Saratoga Winery.
Once again, our friends at Willow Marsh Farm and Saratoga Crackers are coming with their most excellent cheese and crackers.
You can click on the poster at left for a large version.
Details: